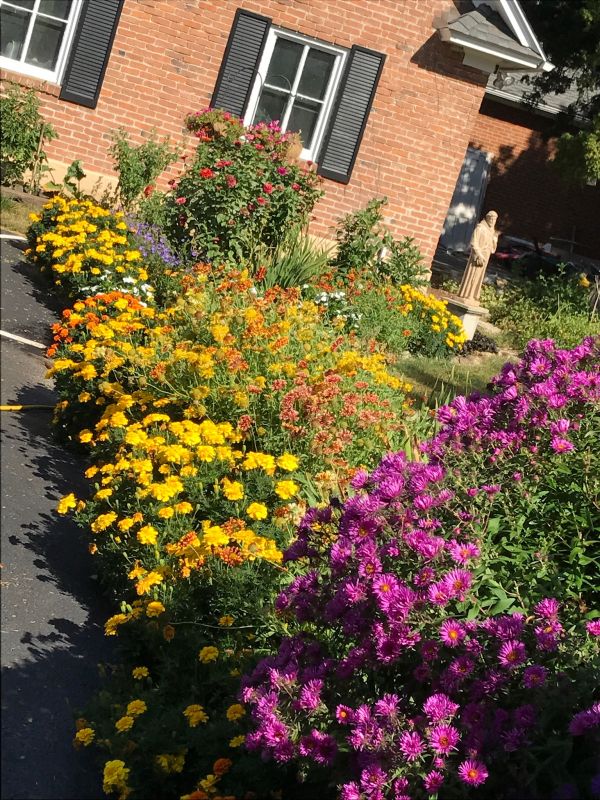 Grace Episcopal Church has served Sterling and neighboring communities for over 150 years. Our sanctuary and adjoining chapel, parish hall and kitchen, offices, restrooms, nursey, library, and upstairs classrooms and storage rooms are located in one building just a few blocks from the town center. The Rectory stands just a few yards to the north of the main building in the same block. Though erected in the late 19th century, it has been maintained and updated over time to allow for modern comforts and conveniences. Adjacent to the main building to the south is Grace House, which is currently the residence of our sexton and grounds keeper.
We maintain a professionally landscaped outdoor columbarium in front of the sanctuary as a fitting depository for the cremains of deceased parishioners and their family members. During the summer months, our Grace Gardens volunteers plant and nurture an abundant variety of colorful flowers and shrubs across the front of the main building to present a beautiful and inviting House of God for public view.
The Junior Warden is charged with the maintenance of our entire physical plant and our two houses. The Vestry considers the continual upkeep of Grace's buildings and grounds to be one of its primary responsibilities.

---
Recent Sermons